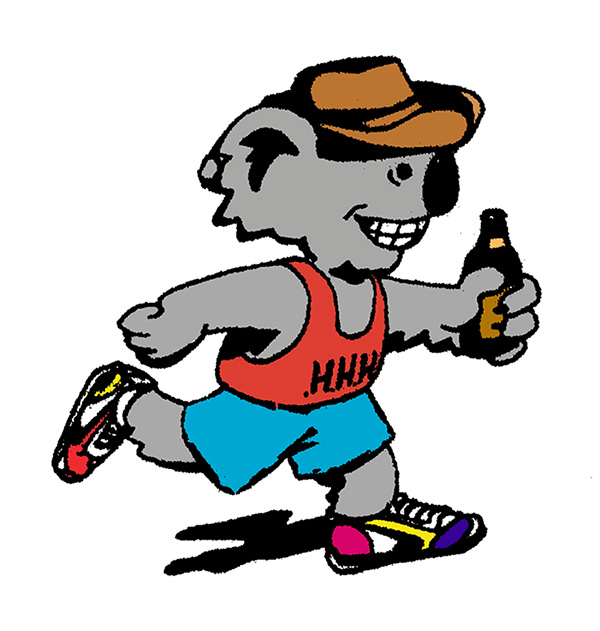 Redlands Hash House Harriers is a mixed gender, non-competitive running and walking club with a fun, social element. Hashing is all about taking in a bit of exercise (called "The Run") followed by some light hearten banter over a meal and some liquid refreshment.
The Run of the Redlands Hash House Harriers usually takes place within the boundaries of Redland City (South East of Brisbane) each Monday night at 6:30pm, 52 weeks of the year, be it wet or dry, and/or hot or cold. The Run is the centerpiece of the evening, and is usually of the order of 6-8k, or 45-60 min, in length, and caters for runners/walkers of all abilities. At present, 24-45 hashers hit the trail each Monday night in the Redlands.
A number of social events are organised during the year by the Redlands Hash House Harriers. The most popular ones include – the weekend away, the change over, and the Christmas Party. In order to satisfy the competitive urges of some Redlands HHH members we take part in charity events, e.g., the Bridge to Brisbane. On other occasions, we take part in joint runs with other Brisbane-based hash clubs.
As part of the worldwide hash community, Redlands hashers also choose to attend events such as World Interhash, held every two years, and Aussie Nash Hash, which is held every two years, but in the year alternate to World Interhash.
If you want to know more about hashing, then follow the What is Hash link.
So, if you'd like to spice up your exercise program with fun, good company, new surroundings, and a physical challenge, try the Redlands Hash House Harriers. For the venue for the next run, check the Upcoming Runs.
If you want to get in touch with us please Contact Us.