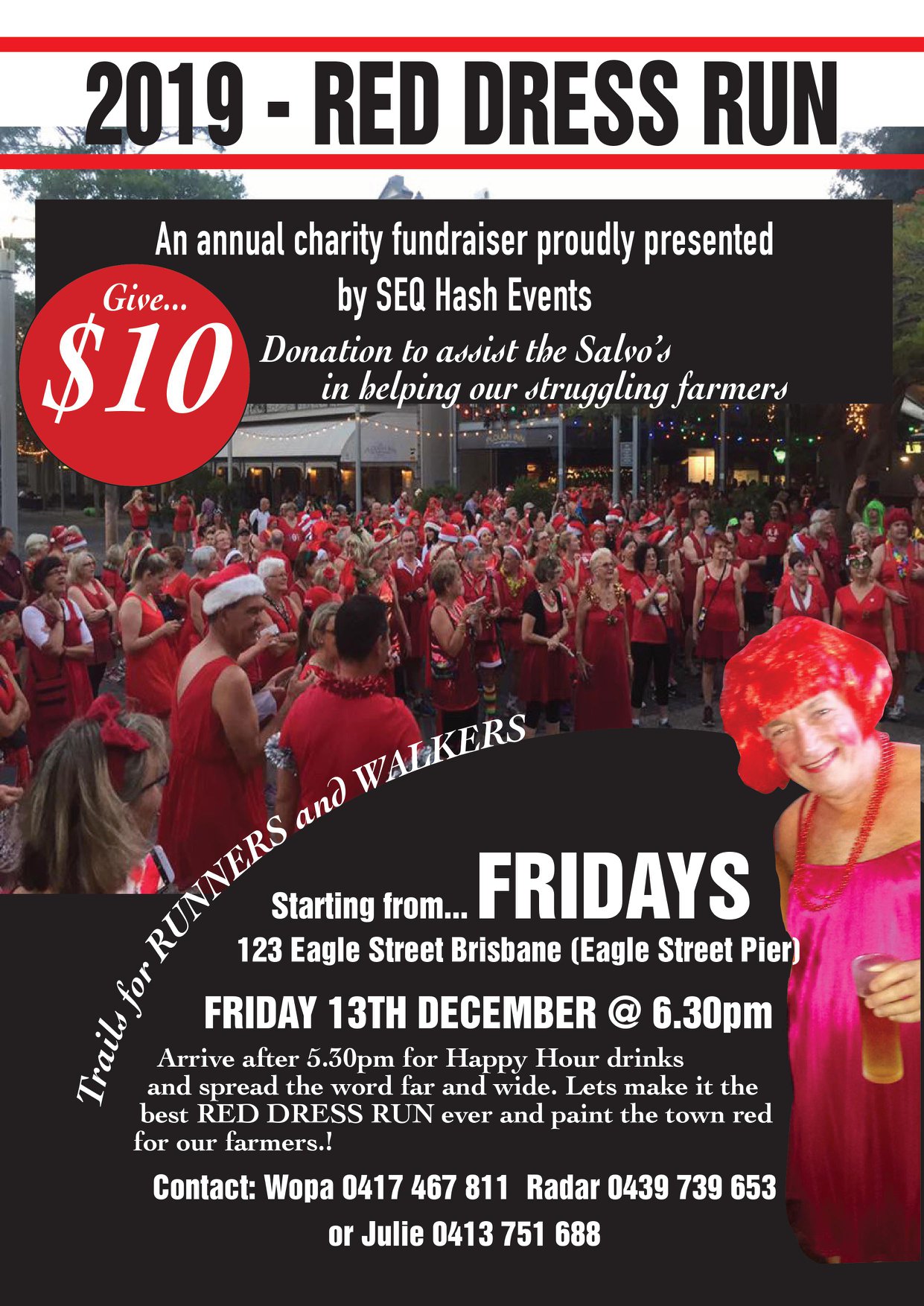 Brisbane Red Dress Run – Fridays, 123 Eagle St, Brisbane
December 13, 2019 @ 5:30 pm
Red Dress run in the city this year is being held at Fridays, 123 Eagle St, Brisbane.
It's a Friday night, drinks at at 5:30pm, for a 6:30pm run start. Wear your red dress and help collect money for charity.
On On!
All runs are open for anyone to join.  If you are interesting in joining us, please show up and say hello.  Also request to join our Facebook Group to keep up to date with what is going on.
Below is the planning sheet to see further into the future of what is coming up.